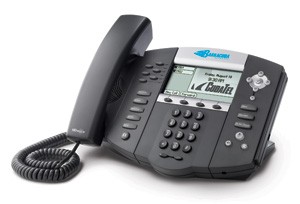 The Capabilities of VoIP
Have you recently made the switch to VoIP? While you may be loving the price saving capabilities it offers your business, you may not have taken the time to check out the numerous features and advantages it offers and the tools at your disposal:
Unified Messaging
This tools provides a great all-in-one ability to reach voice mail and email. With this tool, you are able to have emails converted to voice messages, and have your voice messages converted to email messages. You can also set a priority list to ensure the most important messages from key correspondence is always at the top of the list.
Conferencing
The traditional business conference just go a technology upgrade. With the VoIP conference abilities, you not only can not only hold a joint call, but participants are also able to exchange files, documents and calendars.
Find Me and Follow Me
This ability provides a single number forwarding tool that can ensure you and your employees are reachable regardless if you are at the office, at home or on the road.
Auto Attendant
This great tool provides music or prerecorded messages for incoming calls. As well as offering a voice mail support that can route calls to employees are give you the appearance of a corporate enterprise.
President & CEO
I hope you enjoyed this article. My mission is to take your stress away from dealing with IT problems. Call (919) 800-0888 or send me a message at our contact us page if you have a question, comment or want help.