Computer Guys Is Transforming . . .
How's everything going? We've been good here but wow, time sure does fly! It's been over 22 years since I starting my computer business and I have watched how much technology has dramatically changed how we all manage our businesses and communicate with everyone. My business has also had to change over the years by adjusting the direction and focus to meet the changing needs of our clients. When I first started the business, we were more of a computer repair company focused more on 'fixing' computers and networks when they crashed. In the past few years however, we have grown into more of an Information Technology (IT) management company focused on proactively monitoring and managing everything IT related in a business. Managing servers, computers, firewalls, routers, backups, printers, mobile devices, email, websites, and more. We have heavily invested in state of the art monitoring and management tools so that we can see and remotely fix issues before they become major problems and bring a halt to your business.
This year we have been preparing for our next transformation by developing a new website, marketing materials, and sharpening our skills with many hours of training. I also decided to change our name to reflect more of what we have become. We are changing our name from Computer Guys to Triangle IT Group. Although we have clients ranging from New York to Florida, I'm a proud native of North Carolina and wanted that reflected in our new name.
Over the upcoming months, you will be hearing from us a lot more with our new monthly newsletter "Carolina Business Tech Digest" (I've included the August edition), weekly posts to our blog and social media, and more. I will also be reaching out to each of you personally to find out what struggles you've had and how we can make your business more productive, more secure, and more profitable.
You also may not know all of the services that we can help you with. One of the main things our customers don't realize that we can help with is your WEBSITE! I have personally developed 100+ sites and have been ranking websites on search engines even before Google was around. Having a great website and getting in front of customers looking for your services. You're missing a lot of business if your site's not at the top of search results.
Well, I'm going to get back to work and not overload you with too much information at once. Please know that I'm here to help your business thrive in this digital age. If you have ANY questions or want to know how we can help you, please call me at (919) 800-0888 or email joseph@carolinaitg.com.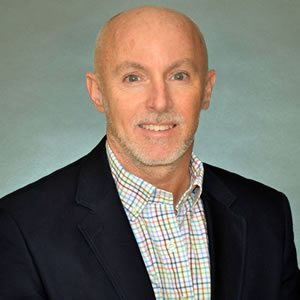 Triangle IT Group has one mission … to become your trusted IT group!
I started this company as a small retail computer business in Greenville, North Carolina in 1995. After 3 years in the retail world and being undercut by the retail giants, I changed the focus to providing IT support to local businesses. Since then I have made it my company's mission to give our customers fast friendly IT support they can trust. They recognized and rewarded our honest, excellent service by telling their friends and business associates about us. And here we are, 20+ years later. Technology has changed a lot since then but our commitment has not. We remain focused on giving your business the honest advice and expert IT service it needs to succeed. Joseph Martin,
President/CEO, Triangle IT Group